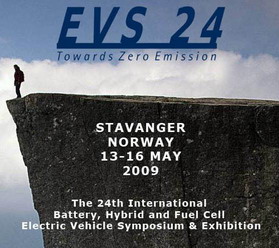 EVS24: Come to the world's premier EV event!
Petition for the promotion of electrically propelled vehicles
History
CITELEC is the Association of European Cities interested in Electric Vehicles, founded in 1990 under the aegis of the European Community, as an international non-profit association under Belgian law.
Aims
CITELEC aims to disseminate the idea of electric mobility through informing its members about the developments in the field of electrically propelled vehicles, participating with them in research and demonstration projects in the field, evaluating vehicles and related technologies such as charging infrastructure, and taking part in international standardization.
Our Website
The CITELEC website informs you about the association's activities, its members, actions, and guides you through the world of electric mobility.